I look after the environment!
This packaging is environment-friendly and 100% recyclable: please arrange correct separation by placing the cardboard in the Paper waste and the plastic with the Plastics.
We care about the environment. Do you?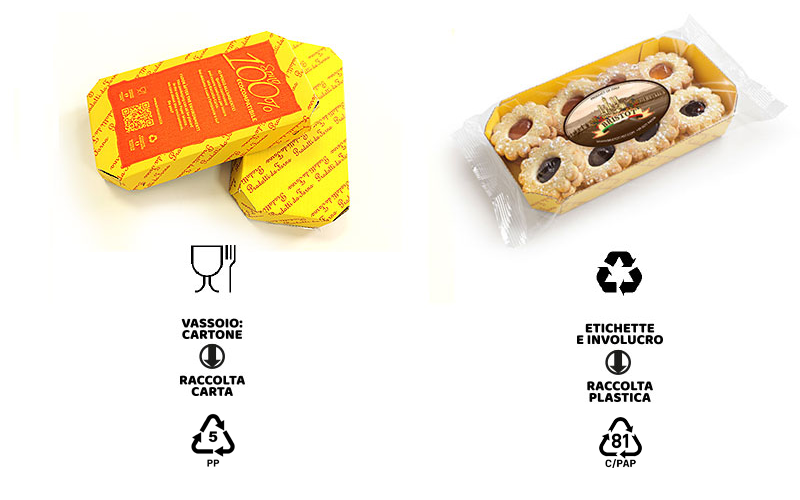 Real, authentic taste
Bristot has been making cakes since 1957 and specialises in the production of home made biscuits, using the same techniques of yesteryear with particular attention to the quality of the ingredients. For this reason, our products are presented as true home made products of the highest quality.
Our company is also certified for its product traceability and retraceability systems, and for the analysis and microbiological characteristics of its products in line with the method ISTISAN 96/35.
All ingredients used in our bakery products are GMO free, and comply with the list of ingredients referred to in Art. 6 para. 3-bis, 10 and 11 (Directive 2003/89/EC Allergens).
Certificate of conformity for Bristot srl
Bristot is an IFS certified company (international food safety)